Taipei, Taiwan – April 6, 2021 – Wise Advanced Co., Ltd. today announced the 2TB CFexpress Type B memory card (CFX-B2048), the largest capacity to the CFX-B series lineup. As with the 512GB and 1TB cards, the 2TB CFexpress card was also designed for demanding RAW recording. The minimum sustained write speed up to 400 MB/s covers all current cameras using CFexpress Type B form factor.
All Wise CFexpress Type B memory media is internally tested on Canon EOS R5 before shipping. "By adding the latest cameras in the market to our lab, we are able to carry out stringent testing to duplicate potential customer issues and resolve it immediately and effectively," said Frank Wang, founder and CEO of Wise Advanced.
"We don't deny that 'Don't put all your eggs in one basket' when it comes to manage valuable contents." "The 2TB may be more than enough for daily usages, while we believe it could be beneficial to underwater, documentary videographers or creators who shoot in tough environments that not allow them to change media."
The Wise 2TB CFexpress Type B memory card is expected to be available in mid-April 2021.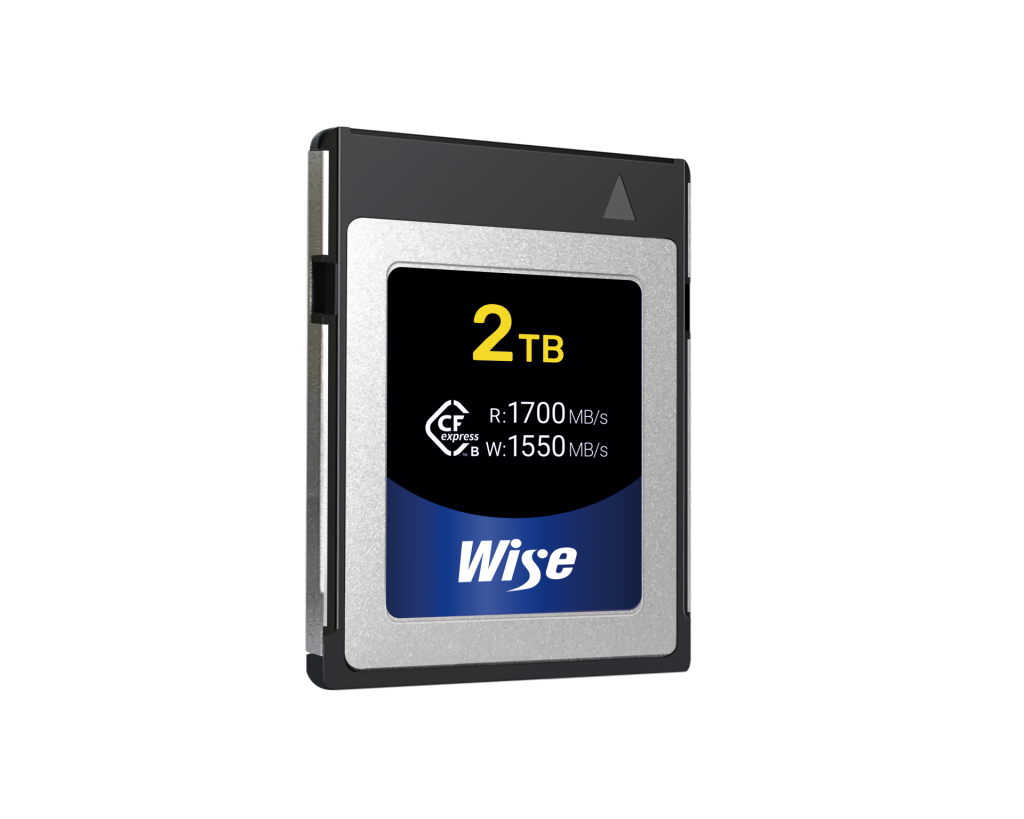 About Wise Advanced
Wise Advanced, a premier manufacturer for storage products, has been offering state-of-the-art memory solutions for more than 25 years. From R&D to post-sales service, we work directly with the primary sources to guarantee our quality. Our mission is to provide the best storage choice for today's photographers and filmmakers. The attention we pay to producing our products allows our customers to focus solely on creating content from their imagination. Visit www.wise-advanced.com.tw for more information.